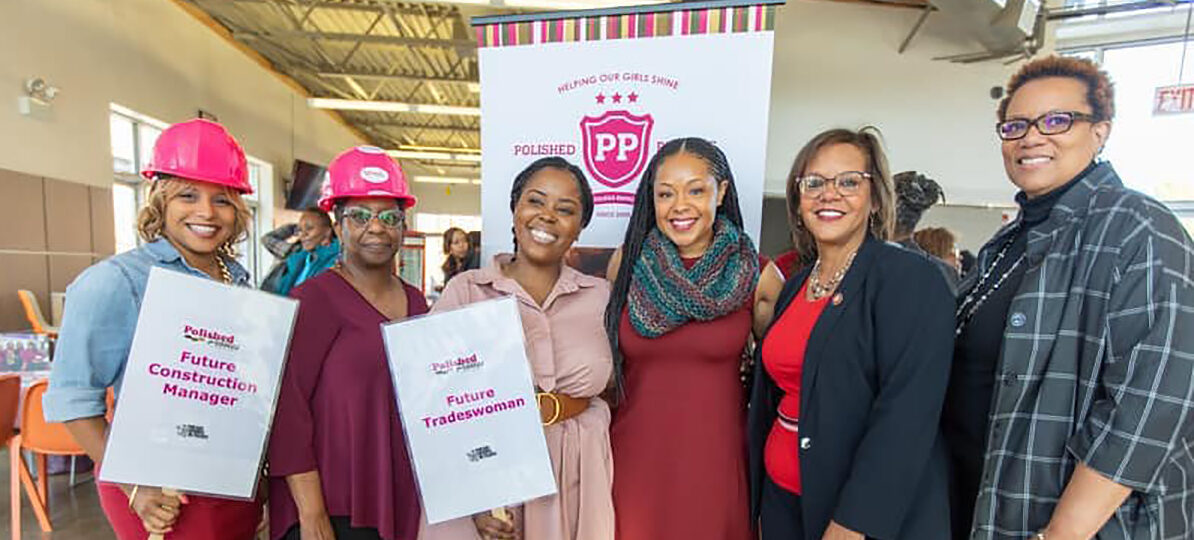 The Pink Hard Hat Project is a component of Polished Pebbles' Real Skills, Real Jobs initiative that was
developed to address the workforce readiness needs of Chicago's African American and Latinx girls and
the existing barriers to girls and women of color in the trades, manufacturing, and construction
industries. The Pink Hard Hat Project supports a pipeline of skilled students and girls for early integration
into the skilled trades workforce by providing them with skills training, mentoring, and job shadow
experiences while in middle school and high school.
Learn more about the Polished Pebbles Pink Hard Hat Project.