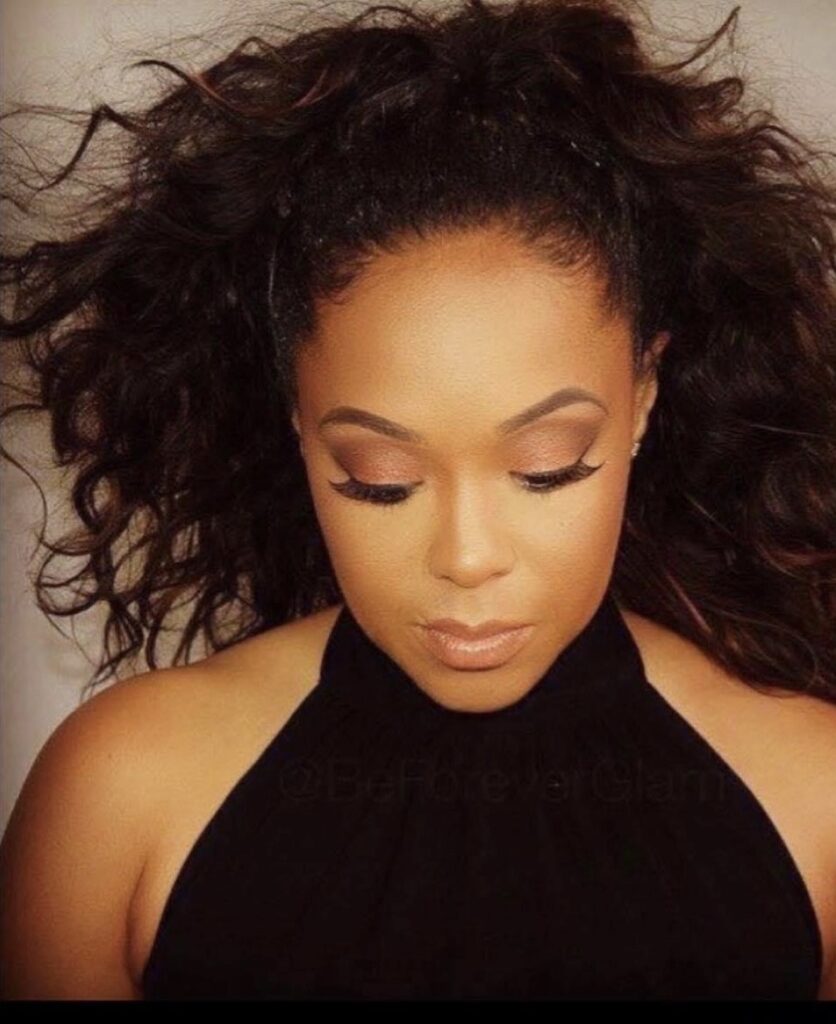 Building Your Resilience: A Virtual Master Class by Kelly Fair
Kelly Fair – one of the nation's most inspiring non-profit leaders and CEO of Polished Pebbles Girls Mentoring Program – will lead an interactive virtual master class showcasing pathways to successfully build your own personal and professional resilience in today's climate.
Kelly will provide a step-by-step process for strategic leadership success – fueled in part by your questions highlighting your own feedback and roadblocks – that will teach you how to further your professional and personal leadership growth.
Kelly – featured on The Kelly Clarkson Show –  has received national recognition for her impact as a mentor and non-profit executive.
About This Class
Building Your Resilience: A Virtual Master Class by Kelly Fair
Tuesday, May 3, 2022
6pm – 8pm CST
Zoom link will be provided after registering. 
Virtual Master ClassTopics Will Include:
– How to position your business for success in this "endemic" world
– How to accept help and criticism and turning that feedback into positive changes
– How to pivot and grow your business once a contract ends or is terminated
– How to manage staff expectations while limiting team member turnover
– How to amplify your strategic growth and leadership strategies
Kelly Fair Bio
Kelly Fair is the Founder and Executive Director of Polished Pebbles Girls Mentoring Program, an Illinois Gold Star rated mentoring program that enhances the life skills, career readiness, and leadership ability of girls and young women. She is the author of They're All the Same Girl and Every Girl Is a CEO. Kelly is an award-winning social entrepreneur and sought-after speaker who advocates for girls, women, mentoring, and workforce pipelining.
Though widely known as "The Mentor," Kelly's true gift is unleashing a girl's innate greatness so she can live her best life now and in the future. Mentoring plays a big role in Kelly's "Girl to Great" model, as does instruction, practical hands-on activities, and partnerships. Kelly's work in youth development and girls advocacy has been featured by ESSENCE, EBONY, and Black Enterprise magazines, The Wall Street Journal, MSNBC, The Chicago Sun-Times, Chicago Woman magazine, and The Kelly Clarkson Show.
Since launching Polished Pebbles in 2009 in Chicago, Kelly's signature communications and job readiness programming has expanded from elementary age girls to include high schools, college programs, families, prominent women leaders, and to sites across the Chicagoland area and in Northwest Indiana, Dallas, Texas, and North Carolina. Since its inception in 2009, Polished Pebbles has worked with over 5,000 African American and Latinx girls and young women and provided over 500 mentors in hundreds of schools.
Kelly's work on behalf of girls and young women has earned recognition from the U.S. State Department, Bank of America, Ann Taylor, Vital Voices, ComEd, Verizon, Google, Duke University, Chicago Foundation for Women, Operation PUSH, Social Enterprise Alliance, and more.
She currently serves on the U.S. Congressional Caucus on Black Women and Girls Taskforce and the Illinois Council for Women and Girls.